News
The Latest from DMY and the Geotechnical Engineering Community
DMY Engineering Consultants Inc. is proud to serve as a trusted community partner for clients throughout the Mid-Atlantic region. Stay abreast of our latest projects, additions to the DMY team, exciting developments in the geotechnical engineering community, and more.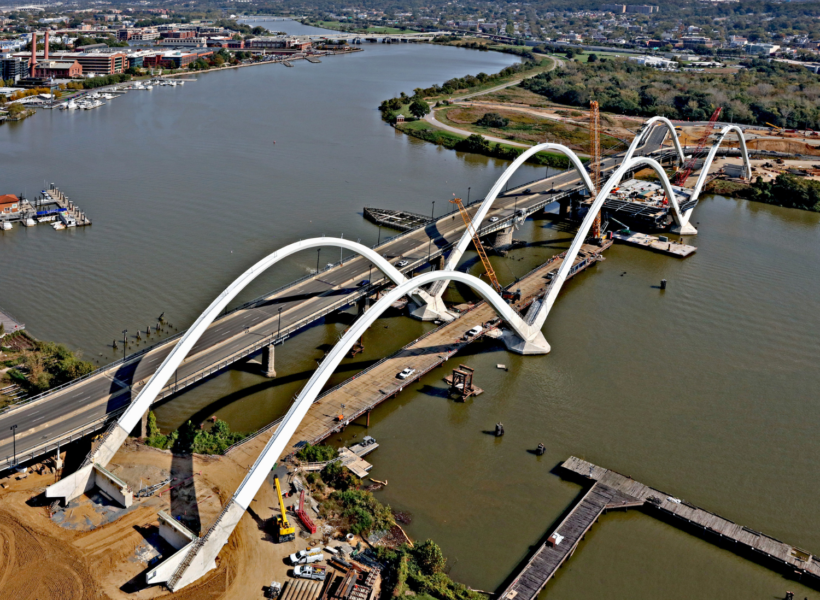 DMY An Important Partner During The Construction Of The New Frederick Douglass Bridge
DMY is an integral partner as the new Frederick Douglass Bridge rises over the Anacostia River along South Capitol Street SE in the District of Columbia. The project is years in the making and will result in a new bridge replacing an older, existing bridge that had deteriorated significantly. The overall project includes not just the construction of the new bridge, but also the transformation of the surrounding urban freeway into a scenic boulevard that will increase pedestrian and vehicular safety on both sides of the Anacostia. The bridge is named for the 19th century abolitionist and District resident, Frederick Douglass, who became a prominent civil rights leader in post-Civil War America. 
DMY is providing Quality Assurance services during the entire life of this challenging project. We have an entire QA team onsite, that includes a Quality Assurance Manager (QAM), field engineer, and three to five inspectors. DMY's QA Team provides inspection and testing services during clearing & grubbing, E&S controls, maintenance of traffic (MOT), drainage, earthwork, ground improvement, tunnels, foundations, excavation support, retaining walls, bridge superstructure and substructure, precast and cast-in-place concrete, and asphalt work. DMY's QA Team ensures implementation of the Quality Management Plan by leading quality meetings and preparatory meetings; ensuring the use of approved materials; planning and performing QA testing, sampling, and inspections; and issuing and tracking deficiencies and non-compliances to ensure conformance with the contract requirements.
The new bridge is scheduled for completion in 2021.