News
The Latest from DMY and the Geotechnical Engineering Community
DMY Engineering Consultants Inc. is proud to serve as a trusted community partner for clients throughout the Mid-Atlantic region. Stay abreast of our latest projects, additions to the DMY team, exciting developments in the geotechnical engineering community, and more.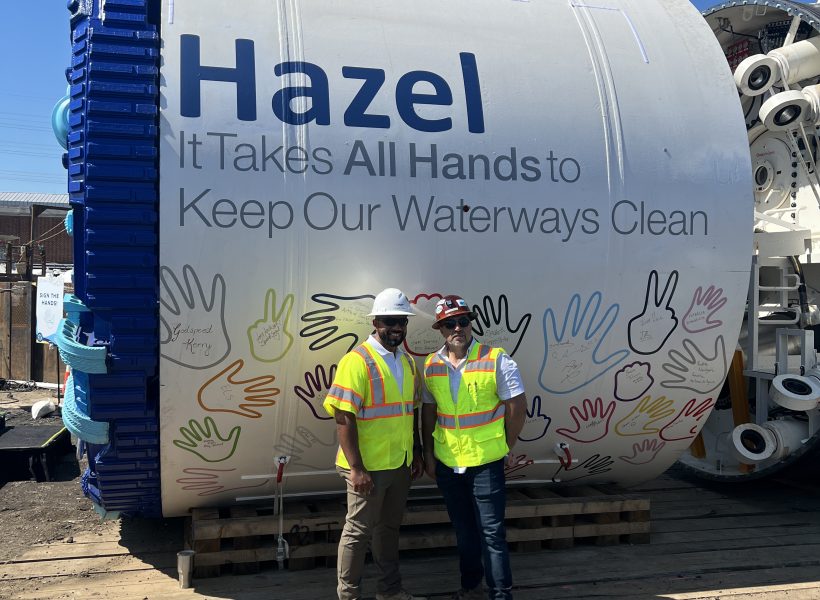 DMY Providing Special Inspections for RiverRenew
DMY's Francis Abreu, Sr. was on hand in Alexandria, Virginia on Thursday, July 14 for the arrival of the Tunnel Boring Machine (TBM) that will be used during Alexandria's RiverRenew project.  The significant project will include a 2-mile-long, 12-ft-wide tunnel, shafts, and other sewer infrastructure that will help prevent 130 million gallons of sewage from polluting the Potomac River, Hunting Creek, and Hooffs Run each year. The TBM is 14 feet, 8 inches in diameter, 465 feet long, and weighs 400 tons. DMY is proud to be providing Special Inspections during the project.