Leadership team
Led by a team of professionals with more than a century of combined experience in our industry, DMY counts each member of our leadership staff as integral to our success.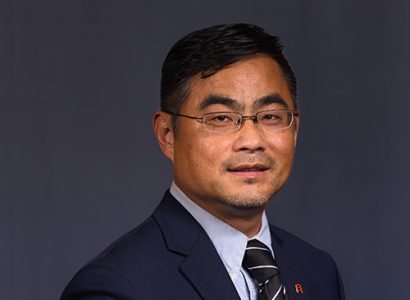 Practice Leader, Geotechnical
Dr. Xin Chen, PE
Dr. Chen has 18 years of experience and is a Partner at DMY. He is a Principal Engineer in the geotechnical practice and has extensive experience with all aspects of geotechnical engineering, pavement design, pavement management, project management, & program management. Xin has extensive experience in geotechnical and geological subsurface exploration for site characterization using auger boring, split-spoon sampling, StandardPenetration Test (SPT), Cone Penetration Test (CPT), and Dilatometer Test (DMT). He also has extensive experience in geotechnical laboratory testing including soil compaction, permeability measurement, consolidation test, direct shear test, unconfined compression test, and triaxial test. Dr. Chen is especially experienced in providing geotechnical and pavement engineering recommendations on highway transportation projects such as embankment, cut slopes, steepened soil slopes, shallow foundations, immediate foundation, deep foundations, slope stability analysis, soil slope stabilization solutions such as Reinforced Soil Slope and imbricated stone wall, soil improvement solutions such as geosynthetic reinforcement, dynamic soil compaction, stone column, wick drains, compaction grouting, and micropiles; retaining wall structures such as concrete cantilever wall, gravity wall and Mechanical Stabilized Earth wall. Prior to joining DMY, he was with Maryland State Highway Administration from 2006 to 2016 and he was Assistant Division Chief for the Maryland State Highway Administration, responsible for two technical programs: Geotechnics and Specification Review.